MULTI-MATERIAL 3D PRINTING
PALETTE 2 from Mosaic Manufacturing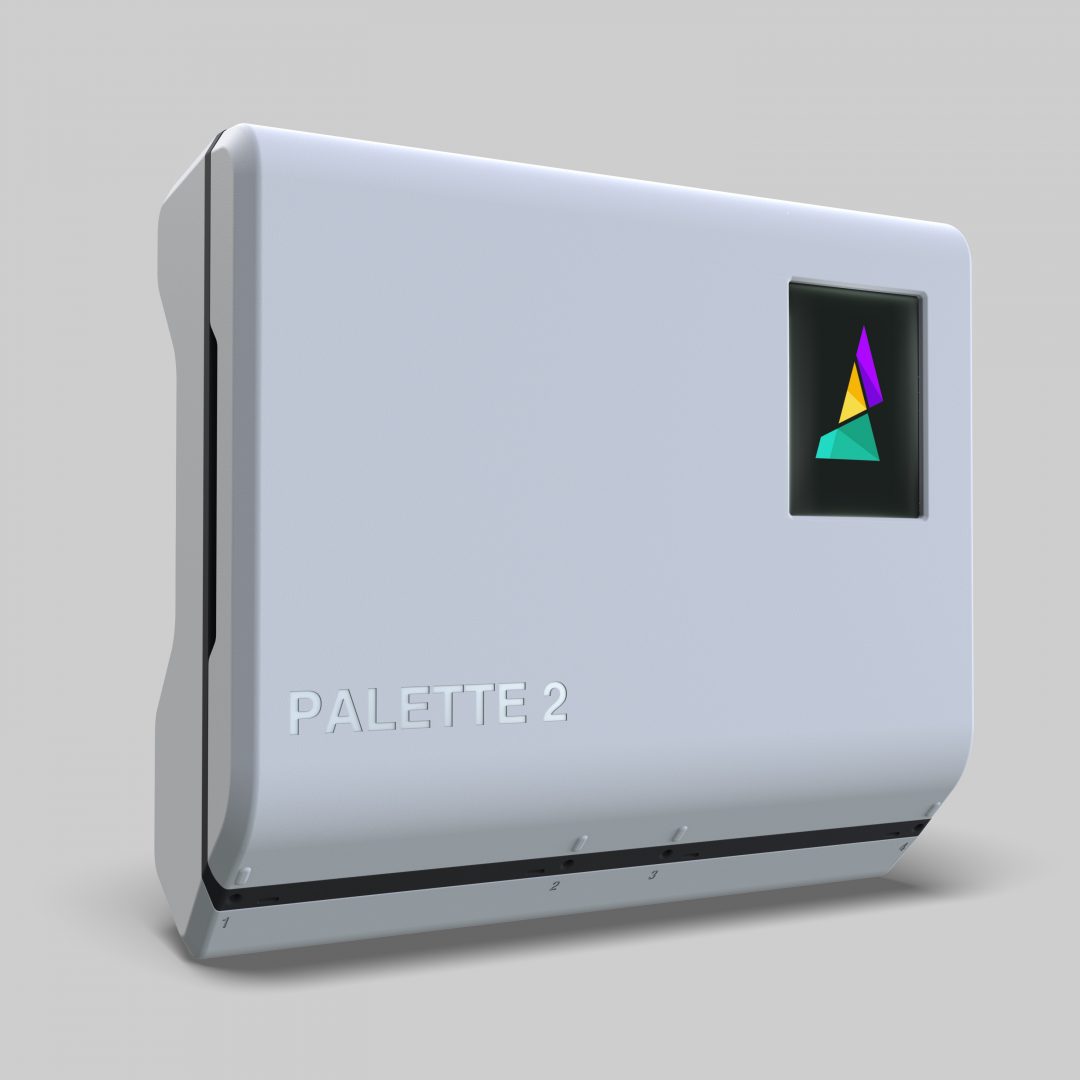 EXPLORE MULTI-MATERIAL PRINTING: SOLUBLE, DURABLE, FLEXIBLE, COLORFUL
Turbocharge your printer with Palette 2.

Palette 2 combines four filaments and feeds them into your printer in real time, no modifications required.

● Print impossible overhangs with water-soluble support.
● Make heat- and water-resistant models in four colors of durable PETG.
● Create functional, end-use products by combining PLA with a flexible TPU.
● Improved hardware design helps to create consistent and reliable bonds between filament.
● Color touchscreen includes built-in Gradient and Pattern modes.

Palette 2 works with most filament-based printers. Find out if your printer is compatible with Palette 2
here.
Join the global community of Palette owners in 40+ countries.
See what Palette owners are creating: twitter.com/PalettePrinted.